Faculty Spotlight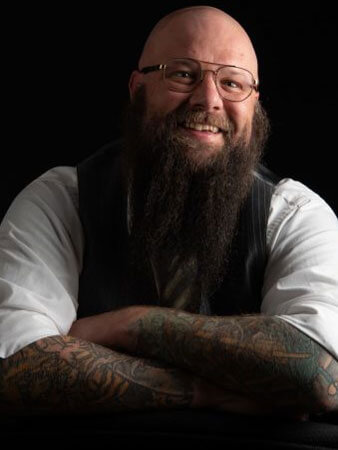 Dr. David Lane
Bring your lunch and join Dr. David Lane on August 27th from noon-1:15 p.m. in SCH 108 as he discusses the world of tattooing! The event is a part of the Sociology and Anthropology Research Series, and is free and open to the public.
Check out this article about Dr. Lane's new book, The Other End of the Needle: Continuity and Change among Tattoo Workers.
Dr. Lane is an Assistant Professor in the Department of Criminal Justice Sciences. He holds a Ph.D. in Sociology from the University of Delaware. He previously held the position of associate professor in the Department of Anthropology and Sociology at the University of South Dakota. His research focuses are tattooing, the relationship between disasters and crime, and understanding contemporary social problems.